Veronika Korom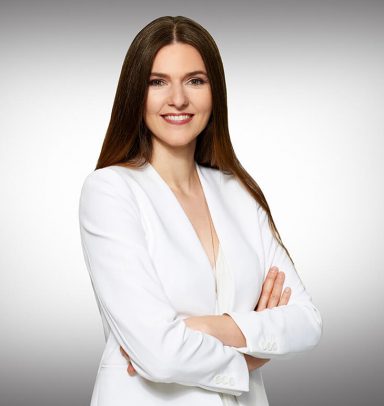 Bar admissions
Solicitor, England & Wales
Avocat au Barreau de Paris
Registered European Lawyer,
Budapest Bar Association
Achievements
Who's Who Legal,
International Arbitration,
Future Leader, 2019 2020
Languages
English
French
German
Hungarian
Overview
Dr Veronika Korom is a founding Partner at Queritius. She has more than 10 years of experience working in international arbitration teams of the leading global law firms in Paris and London and acting as counsel in large-scale and complex investment and commercial arbitration proceedings under the main arbitration rules (ICSID, UNCITRAL, ICC, LCIA, and SCC). Dr Korom has particular expertise in investment arbitration involving states from the Middle East and Member States of the European Union and questions of EU law. She regularly advises companies and states in a variety of economic sectors, such as energy, gas and hydrocarbons, construction, telecommunications, civil aviation, and mining. She also serves as a secretary to arbitral tribunals and represents clients in various types of annulment and setting-aside proceedings, as well as in domestic enforcement proceedings and proceedings before the courts of the European Union.
Dr Korom is assistant professor in international business law and arbitration at the prestigious ESSEC Business School in Paris.
She is the acting president of the Hungarian Arbitration Association and a member of the Academic Forum on ISDS. She is referenced as an arbitrator on the list of arbitrators of the Court of Arbitration of the Hungarian Chamber of Commerce and on the list of arbitrators of the OHADA Common Court of Justice and Arbitration. She is a member of the International Advisory Board of the Vienna International Arbitration Centre (VIAC).
Dr Korom has been recognised as a 'Future Leader' in arbitration in France by Who's Who Legal 2019 and 2020.
Load more
Arbitration
Litigation
Publications
Education