Support for Ukrainian Lawyers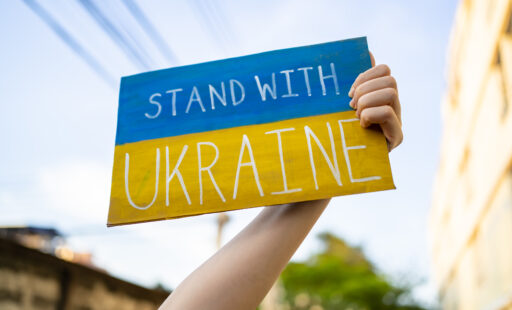 20. 04. 2022
There are many ways in which we can support our neighbors from Ukraine in light of the Russian war of aggression and our team is actively involved in various pro-bono initiatives.
One of the ways, we as lawyers, can make a tangible impact is by offering secondments to lawyers working for the Ukrainian law firms or organizing internships for young professionals and law students from Ukraine. This allows to replace the disruption to their education caused by the war with practical experience enabling them to pursue their ambitions in a safe and supporting environment (please check the Queritius offer here: https://queritius.com/wp/we-are-hiring/).
On April 14th, the ICC YAF Representatives: Queritius of Counsel Alicja Zielińska-Eisen and Denis Parchajev, supported by the Ukrainian Arbitration Association, have invited arbitration professionals Galina Zukova, Patricia Shaughnessy, Nadiya Mykiyevych, Olena Perepelynska, who are keenly involved in helping young Ukrainians, to shed more light on the available modes of much-needed assistance.
Follow the informative discussion to learn more about the running initiatives focused on getting young Ukrainian lawyers and students out of harm's way and pairing them with law firms that can offer temporary placement and/or other support.
Click here to watch the recording!