The European Parliament votes to call for a tribunal on Russia's crime of aggression against Ukraine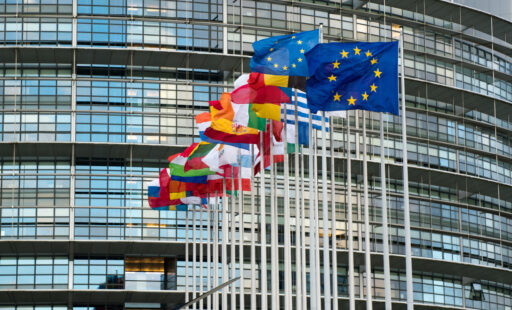 19. 01. 2023
On 19 January 2023, the European Parliament adopted the resolution (the "Resolution") on the establishment of a tribunal on the crime of aggression against Ukraine (the "Tribunal").
According to the Resolution, the European Parliament, among others:
considers that the establishment of the Tribunal would complement the investigative efforts of the International Criminal Court (the "ICC") and its Prosecutor, as it would focus on alleged genocide, war crimes, and crimes against humanity committed in Ukraine;
reiterates its full support for the ongoing investigation by the Prosecutor of the ICC into the situation in Ukraine;
deems that the Tribunal must have jurisdiction to investigate not only Vladimir Putin and the political and military leadership of the Russian Federation, but also Aliaksandr Lukashenka and the political and military leadership in Belarus, as an enabling state, from the territory of which and with the logistic support of which the Russian Federation is committing its war of aggression against Ukraine.
The European Parliament:
emphasised that the EU's preparatory work on the Tribunal should begin without delay, focus on establishing the arrangements for the Tribunal in cooperation with Ukraine and support Ukrainian and international authorities in securing evidence to be used in the future Tribunal;
called for the EU institutions and the Member States to work in close cooperation with Ukraine to seek and build political support in the UN General Assembly and other international forums, including the Council of Europe, the OSCE, and the G7, for creating the Tribunal;
called for the EU institutions, in particular the Commission and the European External Action Service, to provide support in the meantime for the establishment of an interim prosecutor's office;
supported the UN General Assembly recommendation as the first step towards the establishment by UN Member States, in cooperation with Ukraine, of an international register of damage to serve as a record for future reparations for damage, loss, or injury to all natural and legal persons concerned, and the long-term, widespread and severe damage to the natural environment and the climate, as well as to the state of Ukraine, caused by the internationally wrongful acts of the Russian Federation and its allies in or against Ukraine, as well as to promote and coordinate evidence gathering;
invited the EU and the Member States, as well as their partners and allies, to engage in discussion on the legal possibility of using sovereign assets of the Russian state as reparations for the violations of international law by Russia in Ukraine, including potentially by denying such assets the protections of sovereign immunity or limiting such protections owing to the gross nature of these violations;
called for the active use of EU public diplomacy and strategic communication in support of the creation of the Tribunal.
Thus, the international community is taking further steps in holding Russia accountable for its brutal violation of international order and peace.
By Hanna Marunych and Victoria Ivasechko