The exclusive jurisdiction of Russian courts over disputes relating to economic sanctions revisited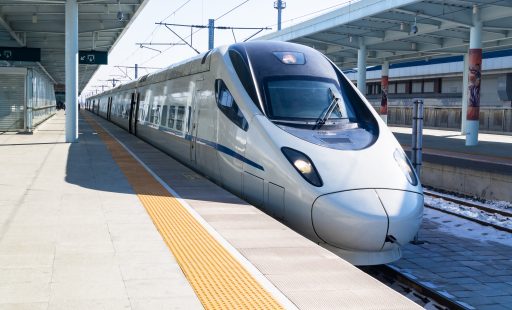 20. 07. 2021
By Marcin J. Menkes and Alicja Zielińska-Eisen
Russian anti-suit injunctions
In 2020, the world was abuzz with the news that Russia had passed an anti-sanctions law. What was surprising at the time was not so much the decision to counter foreign economic sanctions, but the way to achieve such goal.
So far, economic sanctions have been used primarily by countries that are strongly integrated into the global economy, mostly by capital exporting states. Their actions were unlikely to meet with much resistance. The broad media coverage matched with low political cost of economic sanctions encouraged their increased use. The United States has led the way in this regard under Donald Trump, unilaterally adopting sanctions even against its closest allies. There was no doubt that states would try to create defensive mechanisms. Such attempts were made, for example, by the European Union during the controversy over the peace talks with Iran.
According to the 2020 amendments to the Russian Arbitrazh (Commercial) Procedure Code (unofficial English translation), Russian domestic courts were granted exclusive jurisdiction over disputes involving individuals and companies subject to "restrictive measures" imposed by another state against Russia. The law also potentially grants Russian courts exclusive jurisdiction over any dispute involving sanctioned parties, regardless of the subject matter of the dispute. This has obviously raised concerns in the business community, including Russian companies.
Under such circumstances, the beneficiaries of the law can insist on the exclusive jurisdiction of Russian courts and, would that be still insufficient, apply for an anti-suit injunction to halt a foreign court or arbitration tribunal. Compliance with the injunction is subject to penalty up to the amount of claim in the foreign litigation or arbitration and related legal costs.
What remained unclear, were some opening provisions of the new law. It stipulates that the exclusive jurisdiction does not extend to disputes based on clauses, whether contractual (between parties to a dispute) or treaty (to which Russia is a party), submitting disputes to the jurisdiction of foreign courts or "international commercial arbitration outside Russia". Such possibility seemed to contradict, for instance, the above-mentioned anti-suit provisions. It also was not clear, to what extent the law applies retroactively.
At the time the new law came into effect in June 2020, many expected the "battles of jurisdictions", where Russian courts would clash with foreign courts and tribunals.
The trail-blazer case of UTM v PESA
The first case to test the 2020 anti-sanctions law involved Pojazdy Szynowe PESA Bydgoszcz SA ("PESA"), Poland's largest manufacturer of railway vehicles, which pursued contractual claims in Stockholm Chamber of Commerce (SCC) arbitration against UralTransMash ("UTM").
UTM applied for an anti-suit injunction regarding arbitral proceedings before the SCC tribunal and failed in three instances. Last time on 28 May 2021 before the Russian Supreme Court.
UTM belongs to UralVagonZavod, which has been subject to EU financial sanctions in response to the illegal annexation of Crimea and Sevastopol (COUNCIL REGULATION (EU) No 833/2014 of 31 July 2014 concerning restrictive measures in view of Russia's actions destabilising the situation in Ukraine art. 5(2) and Annex V). UTM tried to defend against the arbitral claim before Russian courts filing, inter alia, the anti-suit injunction based on the new Russian law. UTM argued that the sanctions imposed upon its parent company (holding 99% of its shares), prevented it from enjoying the right to a fair trial in the SCC arbitration.
PESA countered that the formal imposition of sanctions does not necessarily entail effective limitation of procedural rights. PESA pointed out that UTM fully exercised its defense rights for over two years, actively participating in disputes where it appointed a "well-known and respected" Russian and Polish lawyers and expert witnesses.
Ultimately, the Russian court ruled that the anti-suit injunction can only be granted, where:
Dispute settlement/arbitration clause is missing;
Sanctions prevent application of the dispute settlement/arbitration clause.
Supreme Court Justice Judge Elena Nikolaevna Zarubina ruled that none of these conditions applied in the case at hand and refused to refer the case to the full panel.
It is noteworthy how Russian courts have thus chosen to play an active, mitigating role in an area of increasingly politicized international economic sanctions.
Awards are available in Russian:
---
Disclaimer: Alicja Zielińska Eisen was a member of the team who acted as counsel for PESA in the underlying arbitration.