Zrinka Mustafa Prelić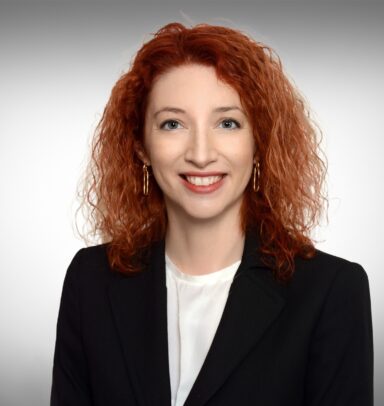 Professional activities
Young Croatian Arbitration Practitioners (Co-chair) (2022-present)
ICC Croatia Arbitration Commission (Member) (2023-present)
Young ICCA Mentoring Programme (2022-2023)
Arbitrator Intelligence (2018-2022)
Overview
Zrinka is an Associate at Queritius. She focuses on arbitration and litigation.
Before joining Queritius, she worked in leading Croatian law firms on M&A, real estate, energy, and dispute resolution. Zrinka primarily is focused on representing and advising domestic and foreign companies in the resolution of disputes in civil proceedings before commercial courts and in arbitration, as well as in enforcement and bankruptcy proceedings. She completed her LL.M at Pennsylvania State University, Penn State Law, while focusing her studies on international commercial litigation and arbitration.
Zrinka is a co-chair of the Young Croatian Arbitration Practitioners and a member of the ICC Croatia arbitration commission. She is often a speaker and organiser of conferences and events related to arbitration. She was an active member within the Arbitrator Intelligence and a Willem C. Vis International Commercial Arbitration Moot enthusiast.
Load more
Arbitration
Litigation
Education