Dániel Dózsa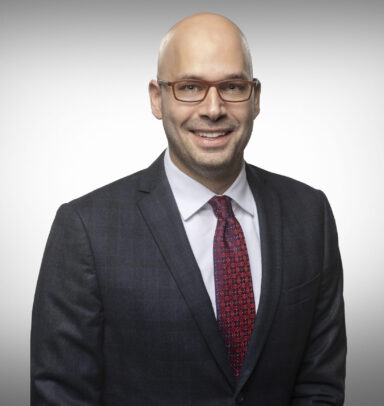 Bar admissions
Hungary, Ügyvéd
England & Wales, Solicitor
Achievements
Legal 500 UK 2021 – recommended for international arbitration
Who's Who Legal,
Future Leader, 2022, 2023
Languages
English
Hungarian
Spanish
Overview
Dániel Dózsa is a partner of Queritius with more than 15 years of experience in international dispute resolution. He focuses his practice on litigation and international commercial and investor-state arbitrations. He has experience handling such cases before various courts and the world's leading arbitral fora, including the London Court of International Arbitration (LCIA), the Singapore International Arbitration Centre (SIAC), the International Centre for Settlement of Investment Disputes (ICSID) and the International Chamber of Commerce (ICC), as well as under the rules of the United Nations Commission on International Trade Law (UNCITRAL).
In addition to his counsel work, Dániel regularly accepts appointments as an arbitrator and is listed on the panels of arbitration courts in the UK (LCIA), the British Virgin Islands (BVI IAC), Hungary (MKIK), Romania (BIAC) and Georgia (GIAC).
Dániel's experience includes cases brought under bilateral investment treaties and multilateral investment treaties such as the Energy Charter Treaty (ECT), as well as under various types of commercial and investment contracts. Dániel has represented private companies, state-owned enterprises, and national governments in major international arbitration cases, including in "bet-the-company" disputes, and has advised parties involving oil and gas, electricity, telecommunications, and a wide range of EU law matters.
Dániel is a guest lecturer of International Dispute Resolution at Leiden Law School, the Netherlands, where he also pursues a Ph.D. in Intra-EU dispute resolution.
Before joining Queritius, Dániel was a senior lawyer in international dispute-resolution groups of leading global law firms in Washington, D.C., London and Budapest.
Load more
Arbitration
Litigation
Competition
Education