Joanna Balcerzak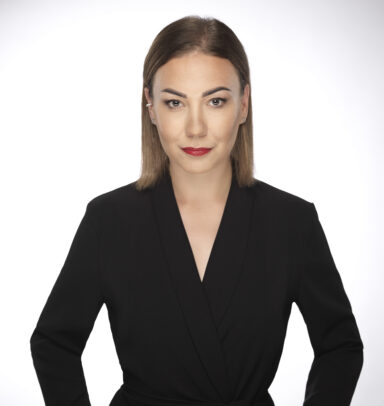 Overview
Joanna Balcerzak is Warsaw Office Manager at Queritius.
With more than 10 years of experience in professional lawyers' assistant positions and a track record of strong performance in high-volume, high-pressure environments, Joanna skillfully manages administrative duties and client relations for her colleagues at Queritius.
Her career in the legal industry began in 2011 as a legal assistant with a global law firm, and she gradually found her way to the management path.
Joanna's prior experience in the legal industry includes preparing presentations, reports and materials for business meetings, maintaining calendars and tracking deadlines, establishing and managing documentation, database and case-management software data operations, collaboration with marketing in the organisation of diverse internal and external events and affairs, as well as management of accounts payable/receivable, support staff, technology and information systems, and monthly financial reporting.
Based upon her tenure in the legal industry, she understands that no two days are alike in a law firm and welcomes the variety her position offers.
As Office Manager, she ensures the smooth operation of the firm with her robust knowledge of law-office management and efficient handling of client inquiries and consultations. She is responsible for all office procedures and uses her organisational skills to ensure fluent operations in a busy work environment. Joanna also provides support to the lawyers in fulfilling their ongoing professional development and day-to-day work.
Joanna completed her undergraduate studies at the Warsaw School of Economics and continued her education in the field of European Studies at the University of Warsaw.
Load more
University of Warsaw, 2012
Warsaw School of Economics, 2010
Load more