Joanna Iwanicka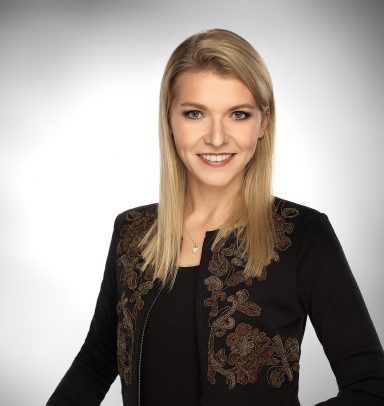 Bar admissions
Poland,  Adwokat
New York, Attorney-at-Law
Overview
Joanna Iwanicka is a business lawyer and an Associate at Queritius. She is an Attorney-at-Law licensed to practice law in New York and in Poland. Joanna focuses on commercial litigation and international arbitration.
Prior to joining Queritius, Joanna worked in a top-tier law firm in Poland, where she negotiated commercial agreements for global companies, including purchasing, distribution, independent contractor, and marketing agreements in a variety of sectors. She supervised, managed, and handled litigation and mediated disputes primarily related to domestic and cross-border matters involving, among others, the sale of goods, intellectual property, and new technologies.
Joanna's knowledge and training gained throughout her work within the EU institutional framework prepared her to handle complex transnational disputes that define the current legal and business environment.
While working in New York, Joanna had the unique opportunity to participate in annual sessions of the United Nations Commission on International Trade Law as well as those of its working groups at UN Headquarters in New York.
She is an active member of numerous legal associations and organisations, including the New York State Bar Association International Law and Intellectual Property Law Sections, as well as The International Centre for Dispute Resolution Young & International.
Load more
Attorney-at-Law, Appellate Division of the Supreme Court in New York, First Judicial Department, 2020
LL.M. in International Business and Trade Law, Fordham University School of Law in New York, 2019
IELI Certification, Hunter College, City University of New York, 2018
Adwokat/Attorney-at-Law, the Warsaw Bar Association, 2016
M.A. in law, University of Warsaw, 2012
Load more