Marcin J. Menkes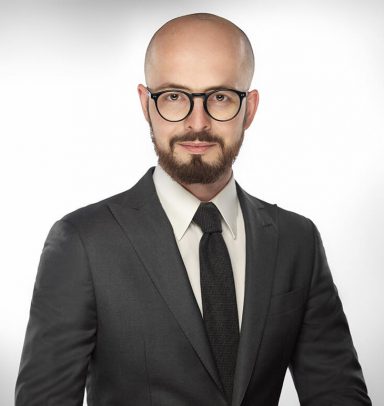 Achievements
Research scholar at Michigan Law School (USA)
Visiting fellow at the Lauterpacht Centre for International Law (Cambridge University, UK)
Visiting fellow at Cornell Law School (USA)
Visiting researcher/lecturer at Università di Torino, Università degli Studi di Firenze, Università di Bologna (Italy)
Languages
English
French
Polish
Italian
Spanish (limited)
Overview
Prof. SGH dr hab. Marcin J. Menkes is Of Counsel at Queritius. For more than 10 years, Prof. Menkes has combined his work as a full-time academic with legal and foreign policy consultancy. His professional interests include investment arbitration, international monetary and financial matters, sovereign debt restructuring, sovereign immunities, and economic sanctions. Prof. Menkes has published four books, more than 100 scientific articles, and more than 1,000 blog posts, newspaper articles, etc. He regularly appears at international conferences and in public media.
He is a professor at the Warsaw School of Economics (SGH), where he also founded the post-graduate studies Law & Economics of the Capital Market and Law & Economics for In-house Counsels. He was appointed visiting fellowships at some of the best universities in France, Italy, the United Kingdom, and the United States.
Prof. Menkes is a member of numerous professional organisations, including the International Law Association Committee on the Rule of Law in International Investment Law, and the Investor-States Dispute Settlement Academic Forum. As part of his civic activity, he founded and co-manages the International Law Review blog (Poland), and serves as a judge in moot court competitions.
The quality of his work has been repeatedly recognised with awards of prestigious research scholarships.
Load more
Arbitration
Litigation
Publications
Education