Tetiana Berbeniuk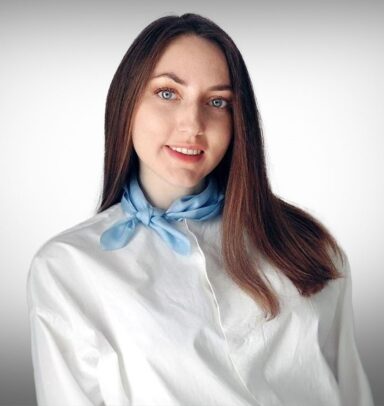 Languages
Ukrainian
English
Spanish
Russian
Overview
Tetiana Berbeniuk is an HR & Administrative Manager at Queritius' Kyiv office. She started her career in the legal sphere 5 years ago and obtained wide experience in various fields. Before joining Queritius, Tetiana worked in the world's largest law firm and leading Ukrainian law firm.
Tetiana is responsible for providing professional core business support to the team members. She is involved in all aspects of HR management, billing, and communication.
The main true asset is people, which is why Tetiana creates positive working relationships with clients and team members.
Load more
Master's Degree in Law, Taras Shevchenko National University of Kyiv, Ukraine, 2023
Bachelor's Degree in Law, Taras Shevchenko National University of Kyiv, Ukraine, 2021
Master's Degree in Literary Translation (English/Spanish), Taras Shevchenko National University of Kyiv, Ukraine, 2017
Bachelor's Degree in Translation and Interpreting (English), Kyiv National Linguistic University, Ukraine, 2015
Load more