Vitaliy Shcherbakov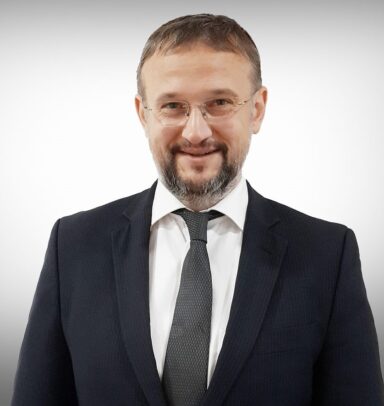 Languages
Ukrainian
English
Russian
Overview
Vitaliy Shcherbakov is Kyiv Office Manager at Queritius. Before joining Queritius, Vitaliy was a CEO and a CFO of a number of Ukrainian companies and leading law firms. He has profound knowledge in various aspects of financial management, accounting, data analysis, and risk management.
Vitaliy contributes to the achievement of the business objectives by providing advice and guidance on financial strategy. He develops and maintains all necessary policies and procedures to ensure effective and efficient financial management within the firm.
Vitaliy demonstrates leadership in uniting team members towards common goals.
Load more
EDUCATION
Insolvency Officer Training Programme, University of Modern Knowledge, Kyiv, Ukraine, 2021
Training Programme for Reporting Entity, The Academy of Financial Monitoring, Kyiv, Ukraine, 2019
Master's Degree in Finance, Stock Market Development Institute, Kyiv, Ukraine, 2006
Master's Degree in Accounting and Audit, Vadym Hetman Kyiv National Economic University, Ukraine, 2005
Load more